Healthcare has a language all its own.  It is an alphabet soup of acronyms and alpha-numeric nomenclature.  Enter E-R-I-S-A.
Introduced into law in 1974, the Employee Retirement Income Security Act (ERISA) was originally put in place as a protection in private industry for employees with employer-sponsored pension plans.  The law addressed minimum standards related to these plans and provisions impacting employers, participants and beneficiaries.
ERISA and Healthcare: The Link
Fast forward nearly 40 years and ERISA's regulatory reach has extended to healthcare.  PPACA, HIPAA and COBRA are examples of ERISA's direct connection to healthcare.  Importantly, but less-known ERISA regulates the operation of health benefit plans offered by employers to employees and retirees.
Under ERISA, health benefit plans are defined as being "maintained by an employer or by an employee organization…for the purpose of providing for its participants or their beneficiaries, through the purchase of insurance…medical, surgical, or hospital care or benefits."
How can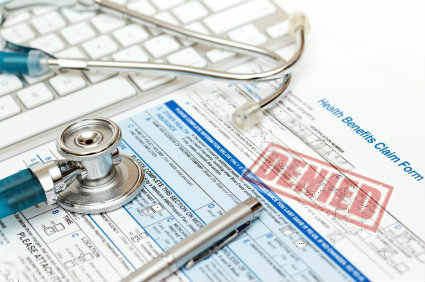 ERISA help?
For denials and underpayments, ERISA may be leveraged for certain commercial claims, particularly when reimbursement is less than expected (and deserved), and the appeals process is unsuccessful. ERISA appeals might be the best, last option.  This is especially true when timely filing limits are exceeded and accounts written-off.  ERISA statutes allow for a 10 year look back; typically we start with the most current 24 months and then move to later review periods.  Additionally, since ERISA is Federal law, it supersedes payor contracts and State law in most cases. (Very useful with Out-of-Network claims appeals.)
Does using ERISA change the process? 
No.  With expert ERISA resources in place, there is no impact to the existing process and no use of hospital resources.  Since ERISA appeals involve review of written off, no-longer worked commercial claims, there is only upside.  CentraMed handles all of the leg-work.  This includes data-mining denials and underpayments, identifying closed claims with ERISA potential and managing the appeals process.  Hospital involvement is mostly limited to set-up, which includes establishing secure transmission of 835 remittance data and providing copies of commercial contracts.
ERISA Opportunity
1.5% or more of commercial billed charges is typical ERISA opportunity.  This can be further validated by CentraMed by reviewing 835 remittance data and comparing to the payor contract(s).  Both In-Network and Out-of-Network commercial claims may have ERISA potential.
ERISA benefits include:
Automated data-mining of claims to identify ERISA potential
No Hospital resources needed – CentraMed handles end-to-end process
Ability to appeal written-off claims even though filing time limits are passed
No change in existing process
Supersedes payor contract and State law
Increases patient/employee satisfaction since ERISA advocates for claims payment
May be done entirely on contingency and without set-up cost
ERISA represents an untapped source of revenue.  Payors and employers are held to a higher standard.  The focus is providers getting paid as expected and as deserved by using ERISA.  And since CentraMed handles the entire process, there is no reason not to consider using ERISA.
For more information, including a free ERISA analysis, please contact a CentraMed representative at (760) 476-0077 or info@audacthealth.com.